Welcome to the 39th episode of the Science Witch Podcast!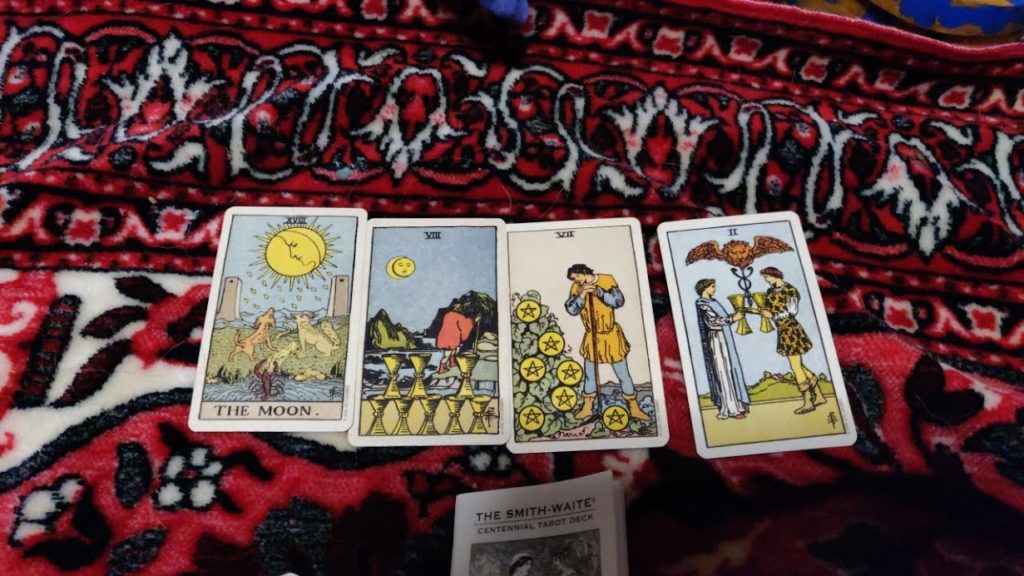 In this episode, Anjel and Enku talk to Trogon, Enku's Spouse, and Jacque about one of our favorite topics: Tarot. In this conversation we talk about how we came to the tarot, what are the mystical mechanisms behind why tarot actually works, and we mention quite a few of our favorite decks along with some advice for witches wanting to start a tarot practice. 
We dedicate this episode to Rachel Pollack, visionary writer and tarot teacher who at the time of this episode being released is at hospice care.
We also run a promo for That Witch Life Minicon.
Science Witch Podcast on Apple
//////////////
Show Notes
How to Change your Mind Netflix Series
By Candlelight&Conjure in Salem OR
5 Worst Witch Books Ever (Possibly) – Notes about DJ Conway
The Way Jodorowsky Explained Tarot to his Cat
Food of the Gods: The Search for the Original Tree of Knowledge A Radical History of Plants, Drugs, and Human Evolution by Terence McKenna
The Secret Teachings of all Ages by Manly P. Hall
Seventy-Eight Degrees of Wisdom: A Tarot Journey to Self-Awareness by Rachel Pollack
Voyager Tarot: Intuition Cards for the 21st Century
The Wild Unknown Alchemy Deck and Guidebook
Missing Witches – Pixie Colman Smith: Look for the Door Into The Unknown Country.
Smith-Waite® Centennial Tarot Deck
//////////
If you have any question, thoughts, or feedback, we'd love to hear from you! Send questions to questions@sciencewitchpodcast.com and we'll follow up and, with your permission, share it on an upcoming episode.
Also… please follow us, share this episode out, give us a fabulous rating and let others know about what we're up to so we can keep growing this sweet little community of ours!