Episode 8: Composting Magic with Worms + Portland Update
Welcome to the eighth episode of the Science Witch Podcast!
In this episode, Anjel and Iris share all kinds of goodness on the magic of composting with worms, how you can take more control of both your food and waste stream—and how microorganisms may just be the magical entities that will save us all.
We also talk a bit about what's happening in Portland and the world more broadly in terms of both the Movement for Black Lives, including Black Lives Matter. See full show notes below!
If you have any question, thoughts, or feedback, we'd love to hear from you! Send questions to questions@sciencewitchpodcast.com and we'll follow up and, with your permission, share it on an upcoming episode.
Also… please follow us, share this episode out, give us a fabulous rating and let others know about what we're up to so we can keep growing this sweet little community of ours!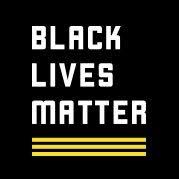 Show Notes
That Witch Life Podcast, Episode 48: Mushroom Magick With Anjel
https://thatwitchlife.com/2020/08/31/episode-48-mushroom-magick-with-anjel/
Psilocybin Therapy, Oregon Ballot Measure 109
https://voteyeson109.org/
How to Change your Mind by Michael Pollan
https://www.penguinrandomhouse.com/books/529343/how-to-change-your-mind-by-michael-pollan/
Food of the Gods by Terence McKenna
https://www.goodreads.com/book/show/51660.Food_of_the_Gods
Family members of Oregonians killed by police discuss grief, community and next steps
https://www.opb.org/article/2020/09/01/family-members-of-oregonians-killed-by-police-on-grief-community-and-next-steps/
PDX Witches
https://twitter.com/TheWitchesPDX
Racist Past and Present of Portland, and Oregon More Broadly
Nested Design for Worm Bins
https://www.epa.gov/recycle/how-create-and-maintain-indoor-worm-composting-bin
Compost Everything: The Good Guide to Extreme Composting by David the Good
https://www.goodreads.com/book/show/25527183-compost-everything
E. coli outbreak in AZ linked to farm in Yuma
https://www.businessinsider.com/romaine-e-coli-outbreak-ending-2018-5
Pacific Trash Vortex
https://www.nationalgeographic.org/encyclopedia/great-pacific-garbage-patch/
These Tiny Microbes are Munching Away at Plastic Waste in the Ocean
https://www.sciencemag.org/news/2019/05/these-tiny-microbes-are-munching-away-plastic-waste-ocean
"From that point of view, taking responsibility for our own shit, on every level, is a spiritual necessity. There is no myth more fascinating, no realm of spirit or faerie more strange, exotic and entrancing, than the amazing creatures of the microbial world whose birth, growth, death and decay makes compost out of waste. For gardeners, soil builders and earth healers, there is no greater treasure than compost, with its recycled nutrients and complex colonies of microbial life."
– Starhawk (https://starhawk.org/permaculture/my-personal-journey/)
Continued from above: Racist Past and Present of Portland, and Oregon More Broadly
It is important that we acknowledge the fact that Portland, Oregon is located in the traditional homelands of the Multnomah, Wasco, Cowlitz, Kathlamet, Clackamas, Watlala Bands of Chinook, Tualatin Kalapuya, Molalla, and many other indigenous nations who made their homes along the Columbia and Willamette Rivers. It is our intention in recognizing these communities to honor their lives, their legacies, their elders, their descendants, and the vibrancy and importance of their ongoing work—and to stand in solidarity with them at every opportunity.